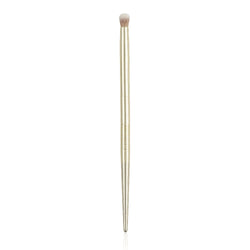 colorjust
The Limited Edition Dome Crease Brush in Scratched Gold
Petite enough for precise eyeshadow application to the inner corners of the eye, and soft enough for diffused blending of liner and crease color.
The brushed metal handles are bundled with hundreds of thousands of premium, cruelty-free synthetic fibers for superior application.
What else you need to know:
This product is vegan and cruelty-free.